UC-RESELLER LAUNCHES 3CX TO VODIA MIGRATION TOOL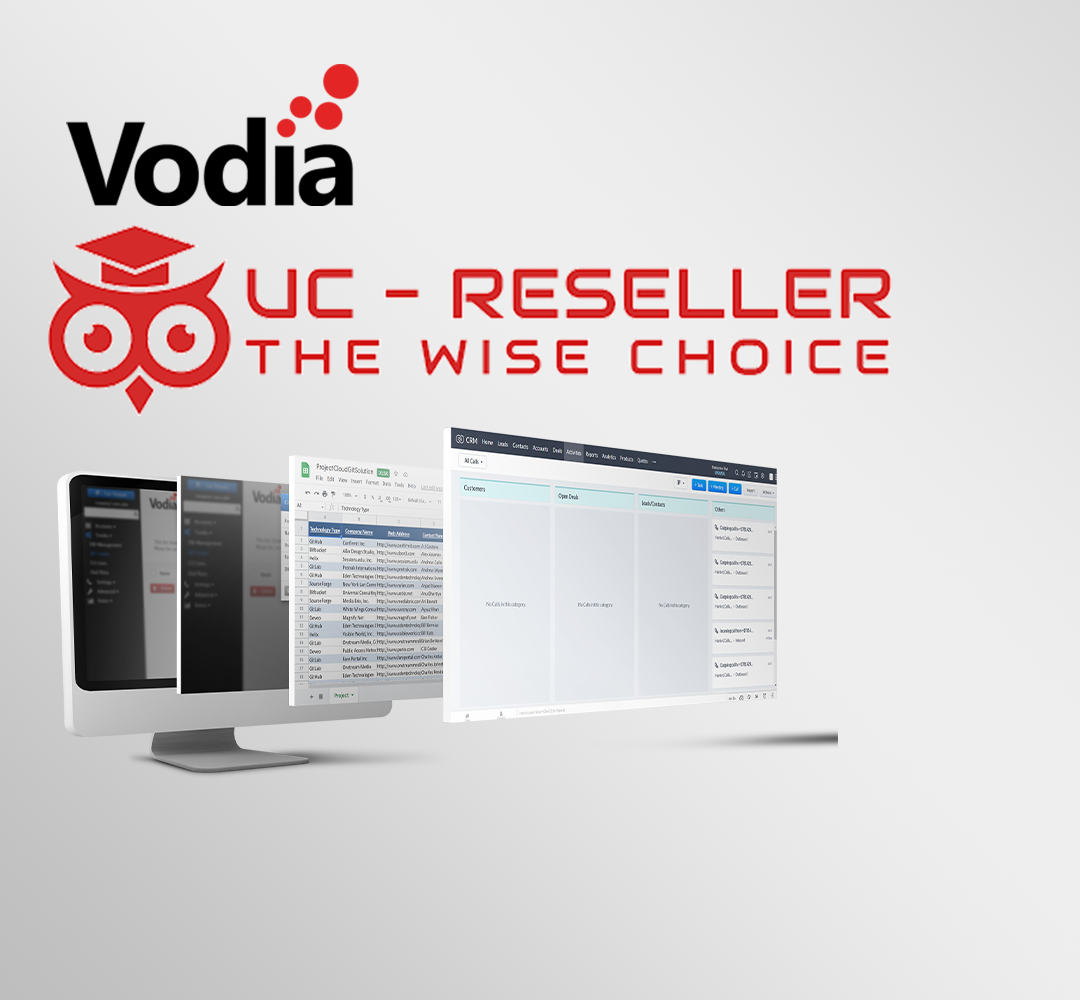 Part of the UC-247 Ecosystem Developed by UC-Reseller for the Vodia PBX
Company to Host Launch Webinar 7 July at 4:00 PM (UK) 
Wolverhampton, UK – 1 July 2021: UC-Reseller today launches the 3CX to Vodia migration tool, which forms part of the UC-247 eco-system developed by UC-Reseller for the Vodia Networks PBX.
The 3CX to Vodia migration tool allows resellers to migrate a 3CX instance directly to a Vodia PBX with a few simple steps, saving resellers time and resources and reducing human error. The new addition to the UC-247 suite is part of a larger set of tools that enhance the Vodia eco-system and make resellers different in a crowded marketplace. The 3CX to Vodia migration tool can be provided as part of a full UC-247 subscription or can be provided as a single subscription tool, or even on a per-usage basis.
Recently one of our resellers approached us and enquired if the tool, then in development, could assist in the migration of a call center with 300 extensions to Vodia. We completed the migration from 3CX to Vodia with no errors, as it is an automated process, and within 15 minutes. We conducted a further time-based test on how long it would take an experienced Vodia engineer to complete the task without the tool on a manual basis: it took three hours to do the same job and, because of the human touch, there were a few errors. This means the 3CX to Vodia migration tool saved time and resources and removed the human error.  
The 3CX to Vodia migration tool configures the SIP Trunk, Inbound and Outbound Rules, DDIs, Extensions, and Hunt Groups. It does all the heavy lifting. 
UC-Reseller is hosting a launch webinar on the new tool on 7 July at 4pm – resellers can register here: https://ucreseller.co.uk/webinars-events/. All webinar attendees will receive a free single-user license of the 3CX to Vodia Migration tool for up to 20 extensions. 
Martin Charles, Head of UC-247 Development at UC-Reseller said: "We develop tools for the Vodia eco-system that benefit the reseller channel, and our development is based on what resellers find useful in the field, on a daily basis, enabling savings in time and resource. It is a pleasure to work with Vodia and develop an eco-system to support the Vodia offering, because Vodia has an Open API and because of our close relationship with the company."
Stuart Rudd, Director of Channel Development at UC-Reseller said: "Recently we have seen a large number of resellers covert from 3CX to Vodia, and our UC-247 eco-system supports the channel in their migration. Our strategy is to support the reseller channel, and to help our resellers stand out in a crowded marketplace."
Eric Altman, Sales Engineer of Vodia Networks said: "UC-Reseller is the UK Distributor for Vodia Networks, and we have a close working relationship. We are very pleased UC-Reseller has invested in this relationship with the development of the UC-247 suite of tools, including the newly released 3CX to Vodia Migration tool. Allowing resellers to migrate easily, saving time and resources is a great way to onboard with Vodia."
About UC-Reseller
UC-Reseller is a wholesale telecommunications provider supplying voice and data networks, including phone systems produced by several leading manufacturers, with full support to our channel partners, resellers, and sub-distributors. UC-Reseller is a technical solutions house, making the impossible probable, and the probable possible, by using our experience and knowledge in the sector, assisting our reseller base to deliver customer-specific solutions and turning dreams into reality.
UC-Reseller provides comprehensive unified communications solutions via our resellers and sub-distributors from assisting with solution specification, validation, implementation support, to bespoke tariffs, complete with pro-active support for our resellers and sub-distributors. With the head office in Wolverhampton, and having a London office, the company is dedicated to supporting the Reseller, Sub-Distribution channel to ensure its resellers have a differential in a crowded marketplace, ensuring its resellers win more business. For additional information please visit ucreseller.co.uk
Contact
T: 020 313 777 29
W: ucreseller.co.uk
About Vodia Networks
Vodia Networks has been a trendsetter in the Voice over Internet Protocol (VoIP) industry for over a decade. Since 2006, Vodia has led the VoIP world in innovation and forward-thinking development, particularly with its early adoption of a multi-tenancy platform for its channel partners – Vodia was the first company to offer a true multi-tenancy platform and it remains one of the very few companies that can deliver it. Vodia's multi-tenancy platforms are compatible with an unprecedented number of technologies, including desk phones, softphones, and APIs for numerous third-party SW and CRM systems.
The company's Vodia Phone System is an award-winning, software-based office phone system that replaces any traditional proprietary hardware PBX. Vodia Phone System has been developed specifically for Microsoft Windows/Linux and the SMB market, making it easy to install and manage. The system is based on the open SIP standard, so it works with any SIP-based VOIP provider, VOIP gateway, or phone. It comes with easy-to-use, built-in customizable templates for resellers looking to add extra value and visibility to their offerings. Options like these make Vodia the best choice for resellers looking for a pain-free administrative experience while increasing the potential for larger revenue streams.
Vodia also develops and provides leading-edge software for Unified Cloud Communications, which is trending significantly on a global scale. Vodia's products and services – including Vodia IO, Vodia IOP and Vodia Single Tenant or Hosted PBX Software – position the company as a provider of solutions for practically every business communications need. Vodia maintains a global presence, with offices in four countries – localized information is available in Australia, France, Germany, Hong Kong and South Africa. For additional information please visit www.vodia.com.
Contact
Kyle Asbury, Director of Sales and Marketing
David Porter, VP of Communications (Media Enquiries)