Vodia Microsoft Teams Integration – It's Never Been Easier to #WorkWithVodia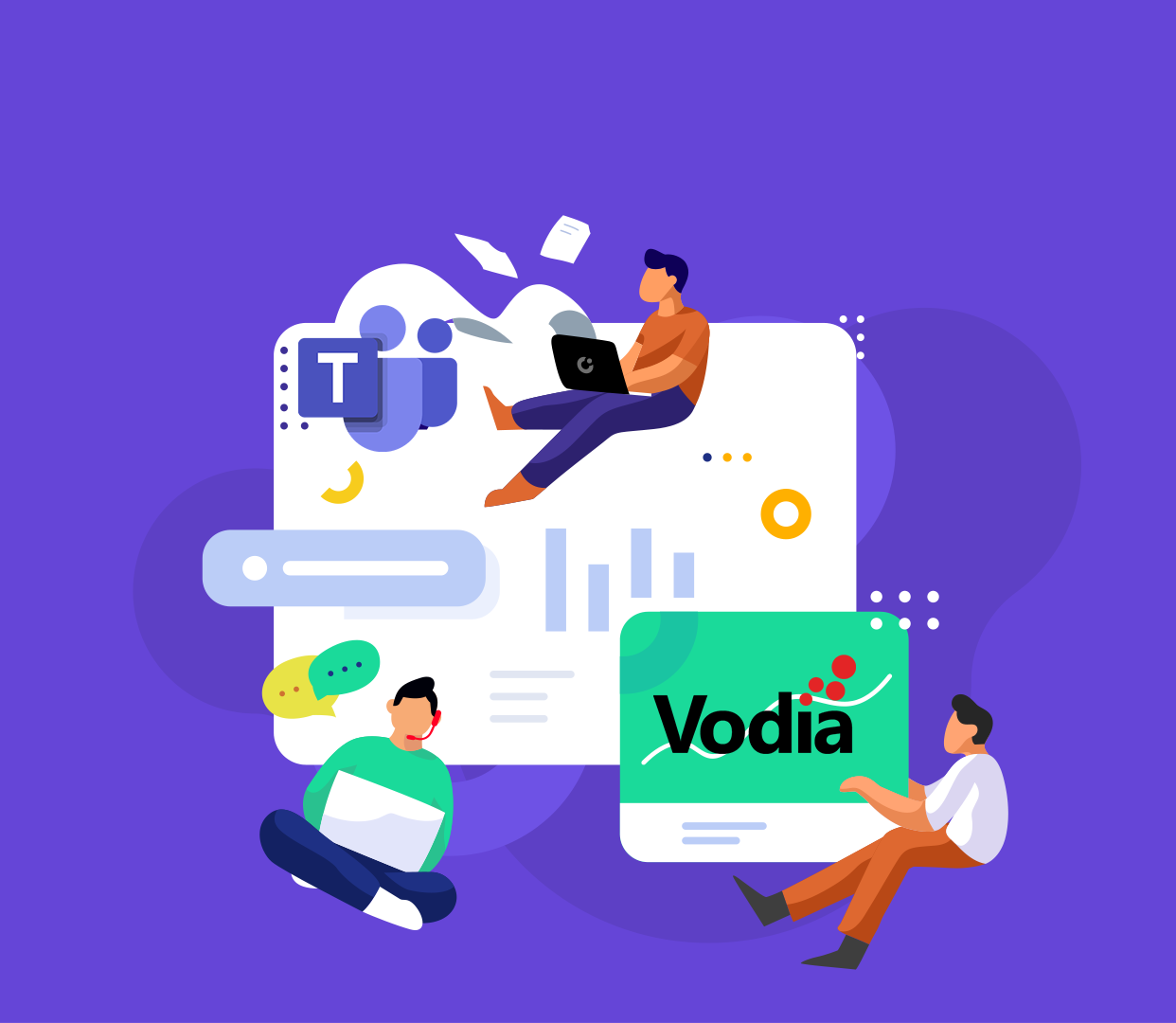 Vodia integration with Microsoft Teams allows for Vodia extensions and MS Teams extensions to communicate seamlessly with each other. MS Teams members can belong to hunt groups or agent groups, along with receiving and making outbound calls, all from the Vodia PBX.  And employees who aren't utilizing MS Teams can still have a registered SIP phone, which means they can still be called from an MS Teams extension through direct routing. With Vodia and MS Teams, you can bring on a SIP Trunk provider and set up your PBX with a simple drop-down menu. It's super easy: everything is native and works right out of the box. 
MS Teams offers an unprecedented feature set for office communication, and it now offers SIP Trunks. Providers, however, need not worry, as Vodia has the answer – our MS Teams integration uses existing trunks or any other trunks. You can continue to use MS Teams without having to use MS Teams SIP Trunks! If you're a Vodia partner, you can keep your customer base by deploying Vodia MS Teams integration. Your customers can continue using your proprietary SIP Trunks and MS Teams. 
It's never been easier to #WorkWithVodia. For more information, email sales@vodia.com with "MS Teams Integration" in the subject line.