Cloud PBX: Why Your Business Needs It?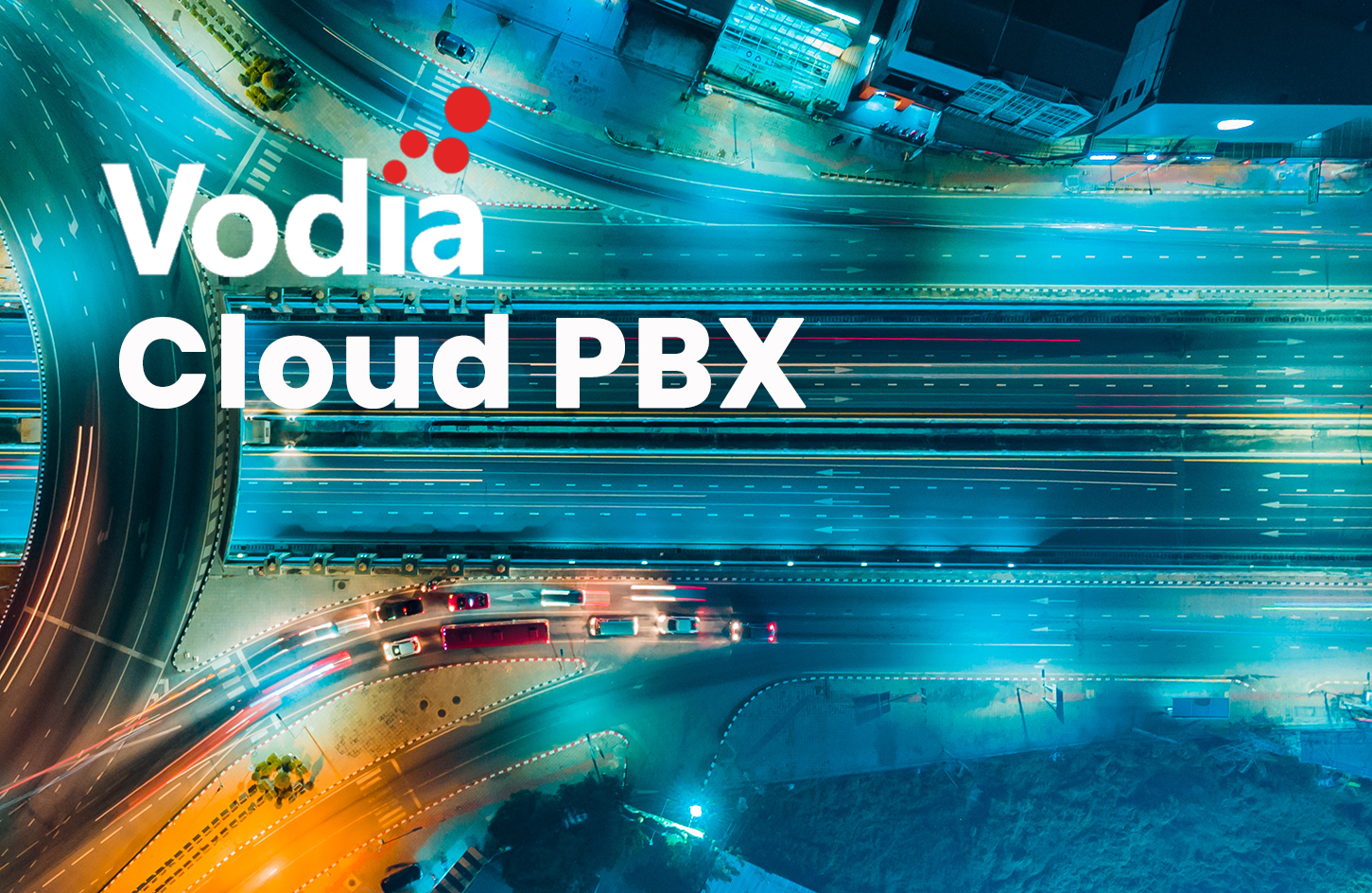 What is a PBX and how can it benefit your business.
A PBX stands for "Private Branch Exchange".  It's a telephone system within a company or organization that can connect users together through voice.  
Users can communicate internally within their office
Users can make outbound calls and receive them with their virtual numbers
Choices of SIP trunks using Voice Over IP like (ISDN and Analog)
Proprietary Phones are now supported
Vodia offers a cloud-based solution for companies or network administrators looking for a phone system that offers today's calling features like:
Voicemail
Transfer calls
Call recording
Interactive voice menus (IVRs)
Call queues
ACD Email summary
Emergency Calls Priority
EPID for callback
ACD Exiting the queue
Fax to email 
Google login
Hot Desking
Hotel PMS Integration
Hunt group distinctive ring
Hunt groups
Chat / Instant messaging
Intelligent call routing
IP-phone display
ACD Last agent routing
Missed calls with Email Notification
Mobility-Android app
On-hold messaging
Outbound call list
Personal Address book
Predefined trunk providers
Pre Recorded announcements
PSTN gateway setup
Queue call limit
Rate tracking
Real-time ACD reporting
Record emergency calls
Ringback tones.
CRM Integration; Zoho, Hubspot
Today's phone systems are found on the premises or in the cloud.
Benefits of a premise PBX
PBX is on the local LAN
Easy to backup or replace hardware if a failure occurs
Multicast paging
Runs on Windows and Linux
Benefits of Cloud PBX
No hardware on-premises
RPS provisioning
Reliable data center
Cost-effective
Mobile app
Runs on Windows and Linux
Vodia APP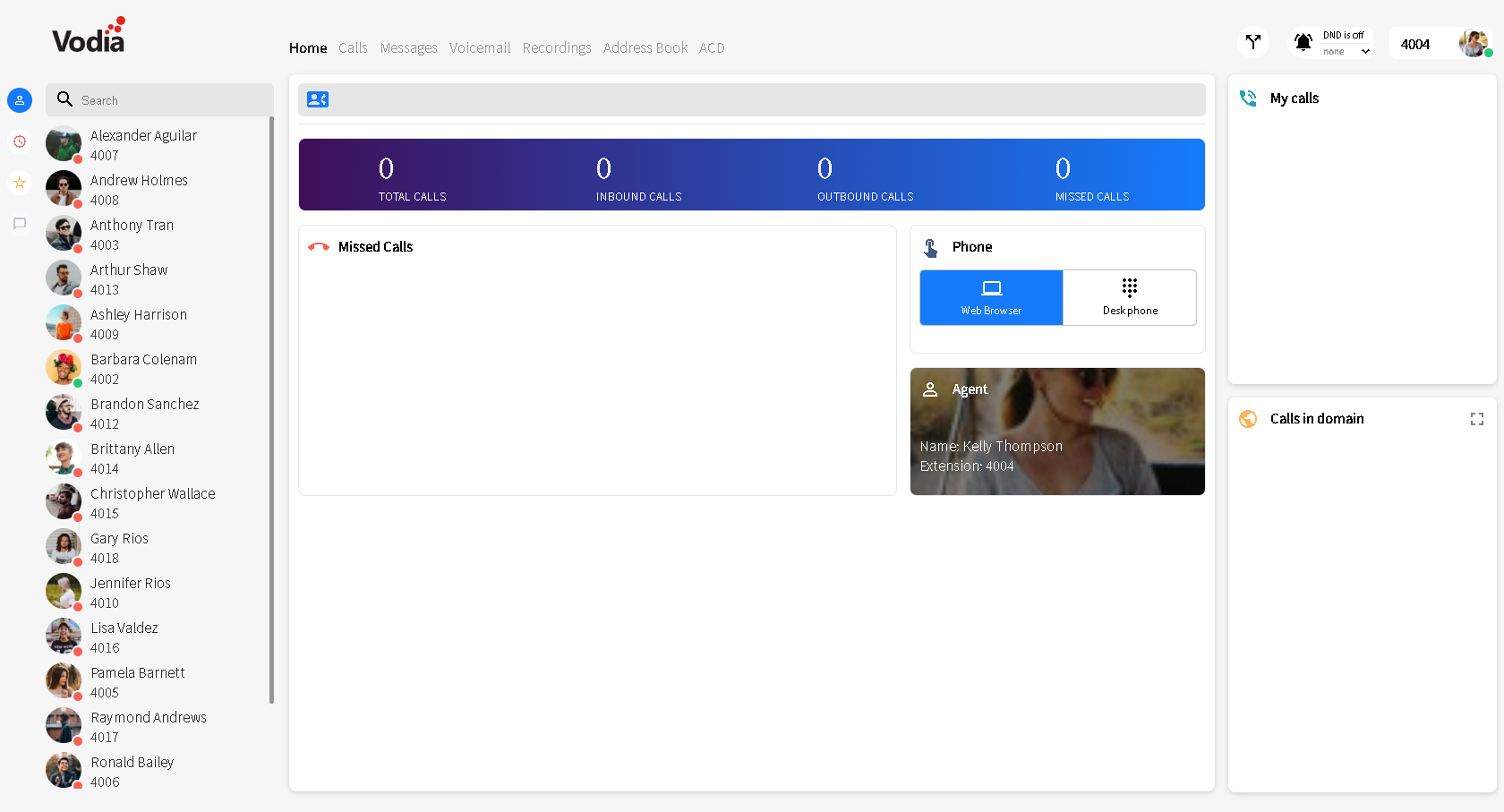 Vodia Phone app is a free add-on for your Vodia PBX that lets you connect to your account on your Vodia PBX. The Vodia Phone app offers a simple and intuitive user interface that puts your contacts and individual call history at your fingertips while providing a rich user presence. Also, starting with Android 5.0 Lollipop, based on the WebRTC technology, you can place VoIP calls over WiFi or 3G at no cost, with a rich audio quality for a superior mobile VoIP experience. 
For more information about Vodia Android app, follow this link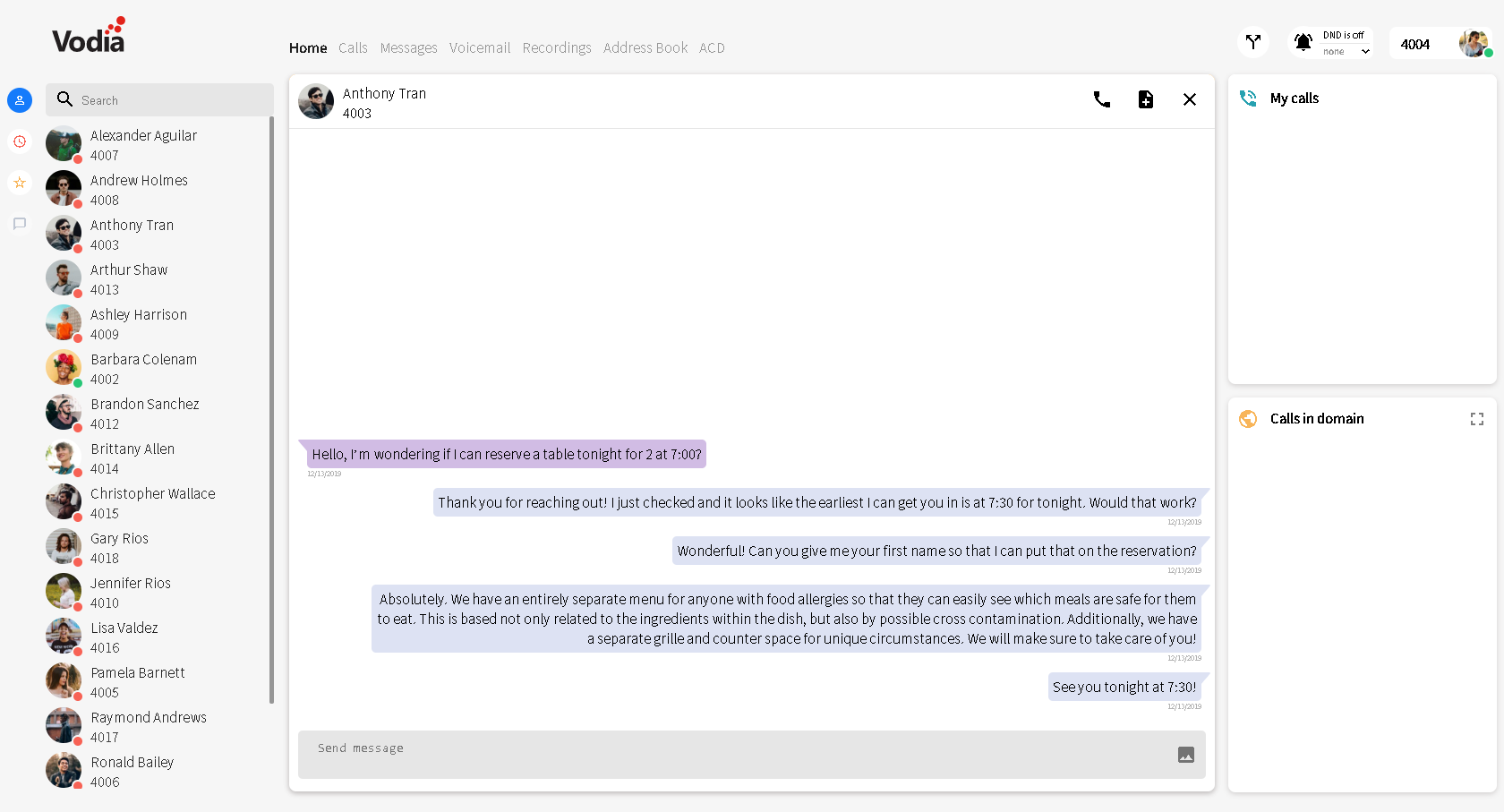 Choosing your hardware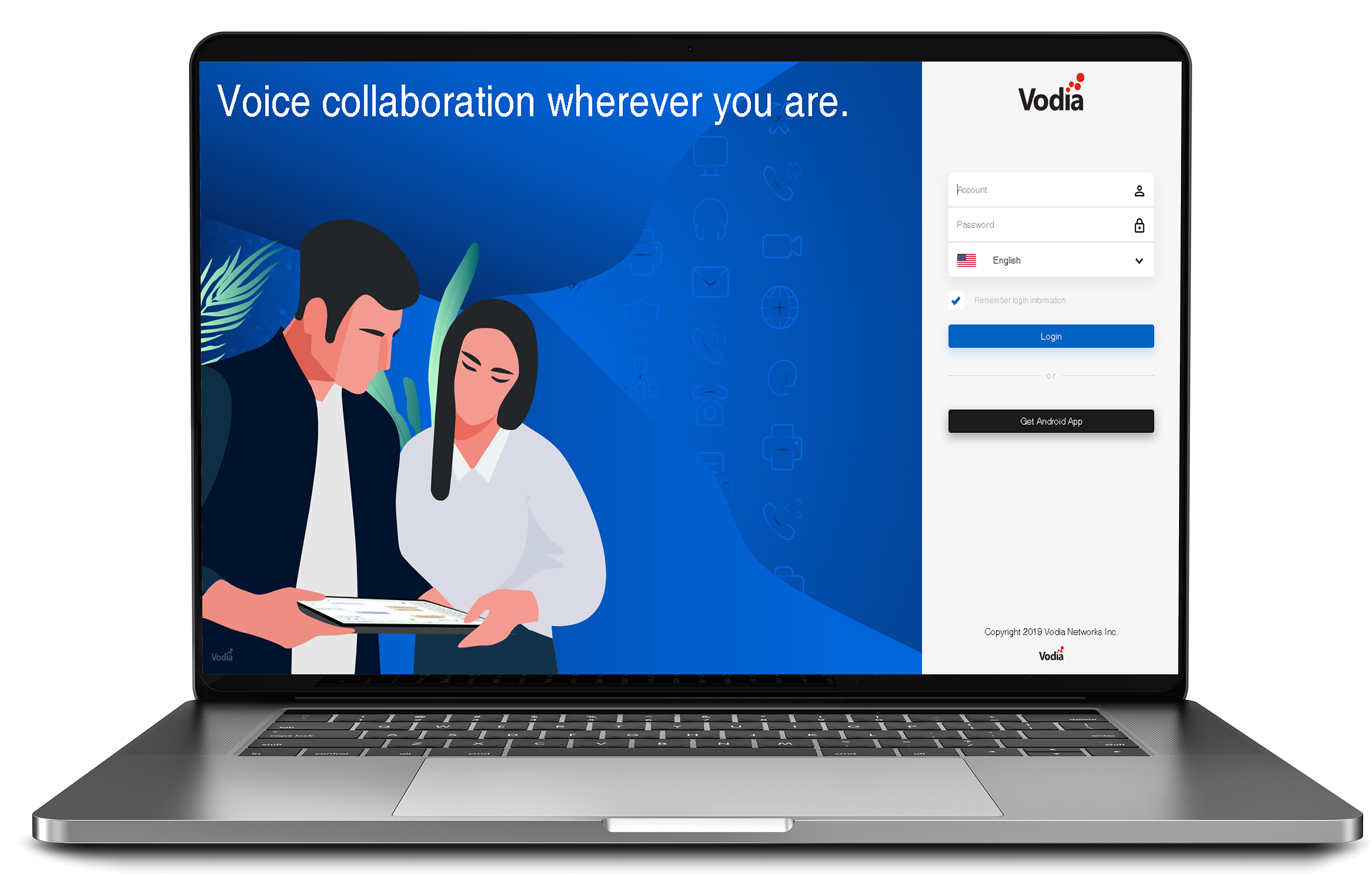 If you're a network administrator, then you already have the necessary skills to run a PBX on your network. You will need to choose a SIP desktop phone and a SIP trunk provider for making and receiving calls. Vodia PBX operates on one core and relatively does not consume too much memory. Make sure that you have at least 2-3 cores and at least 8-16G of memory when deciding to run the Vodia PBX. It also really depends on the operating system. Windows is great, it has a graphical interface and has a lot of tools to manage the operating system. Linux is also an OS that Vodia PBX supports.
Choosing your SIP Desktop phone

The market is flooded with SIP desktop phones.  Luckily Vodia supports many of the popular phones on the market like Polycom, Cisco, Yealink, Snom, Htek, Vtech, Grandstream. For an overview or our support list, please review this link. We have distributors that can also work with your deployment as well. For a list of Vodia distributors, follow this link 
For more information about our multi-tenant PBX phone system, follow this link 
For more information about our single-tenant solution, follow this link