Zoiper QR Provisioning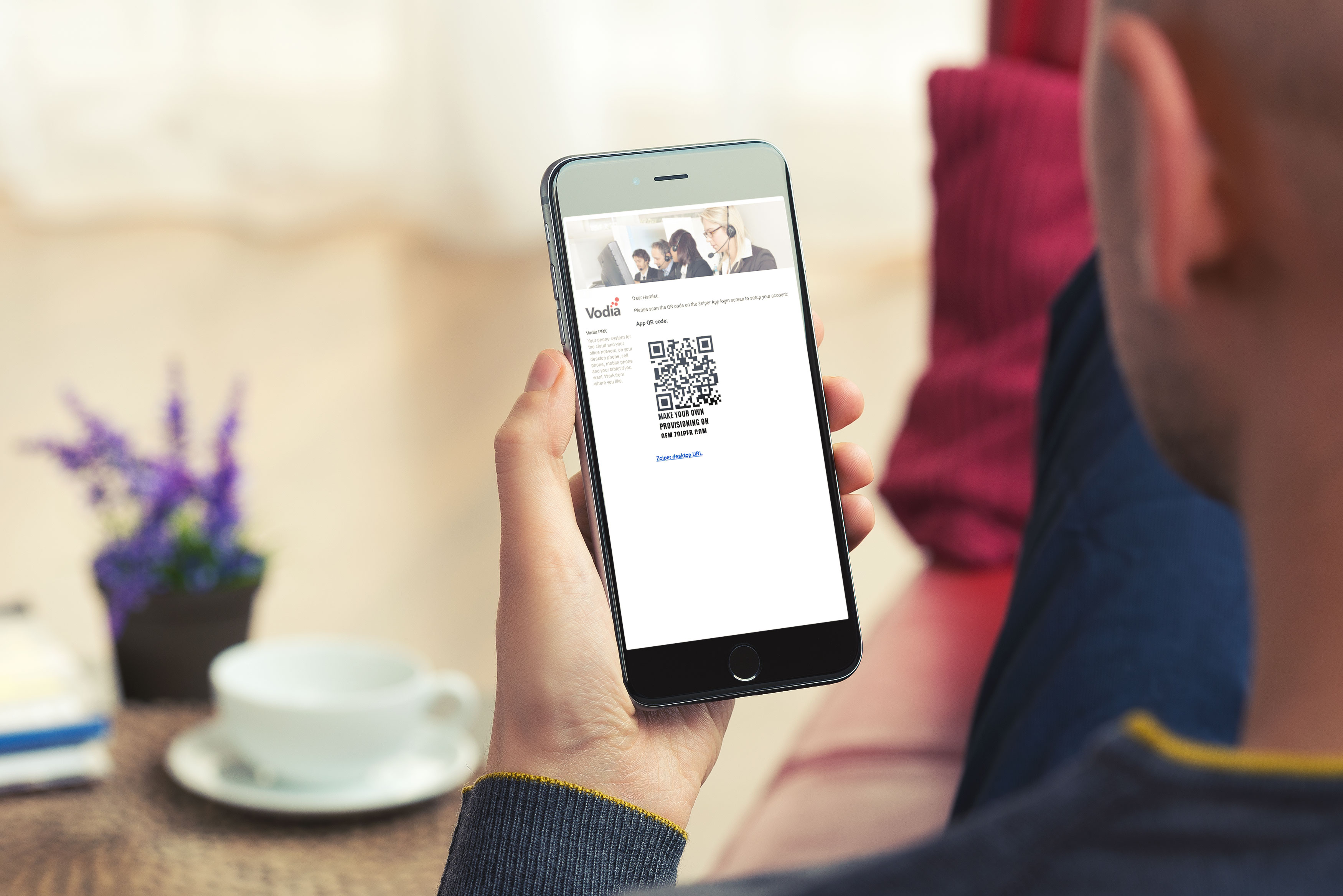 Zoiper is a cloud-based softphone solution that caters to service providers, call centers, VoIP integrators, mobile operators and businesses that require softphones independent of their service provider. Together with Zoiper, the Vodia PBX can now provision the Zoiper softphone using QR Code provisioning.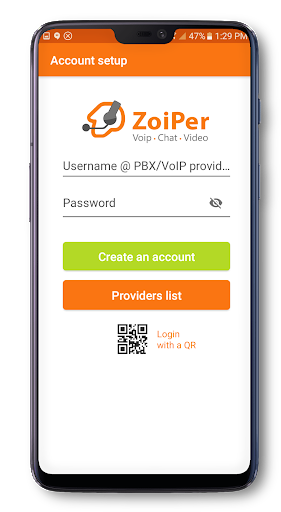 Benefits of using a softphone
Connects traveling employees
Free on MT Edition
Empowers your mobile workforce
Enables resource efficiency
Enhances collaboration and boosts productivity
Lowers maintenance, less disruption
Works on Apple, Windows, and Android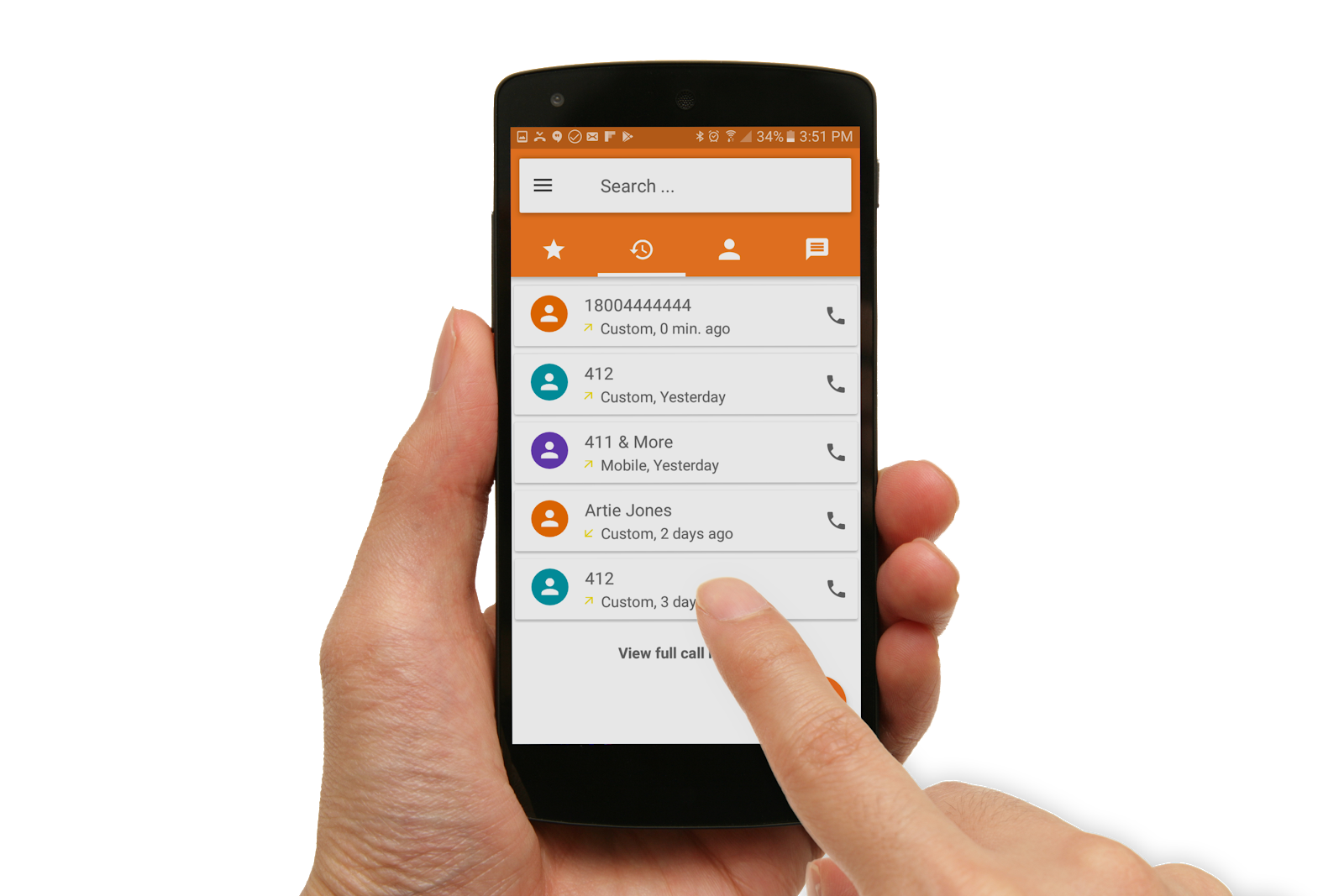 Available on Vodia MT Edition  
Benefits of the Multi-Tenant Edition
Centrally host one instance with many domains in the cloud or premises
Easily convert your customers to subscribers
Easy provisioning for remote users
White labeling
Create bundles
Integrated Billing
BYOT & BYOP
For more info check https://blog.vodia.com/vodia_multi_tenant

Prerequisites
SMTP Account
Extension
Smartphone or desktop computer
Downloading the Zoiper softphone
Zoiper IAX SIP VOIP Softphone or premium version
Configuring the SMTP Server
The Vodia PBX system can be configured as an email client to send email messages to the users. This will make it possible for Vodia to send the QR code to your subscribers.
Example
Microsoft Office 365
"From" Address: Theo Test<abc@vodia.com>
Account: abc@vodia.com
SMTP Server: smtp.office365.com:587
Encryption: Automatic
Check server certs for emails: Yes
The domain name for EHLO: vodia.com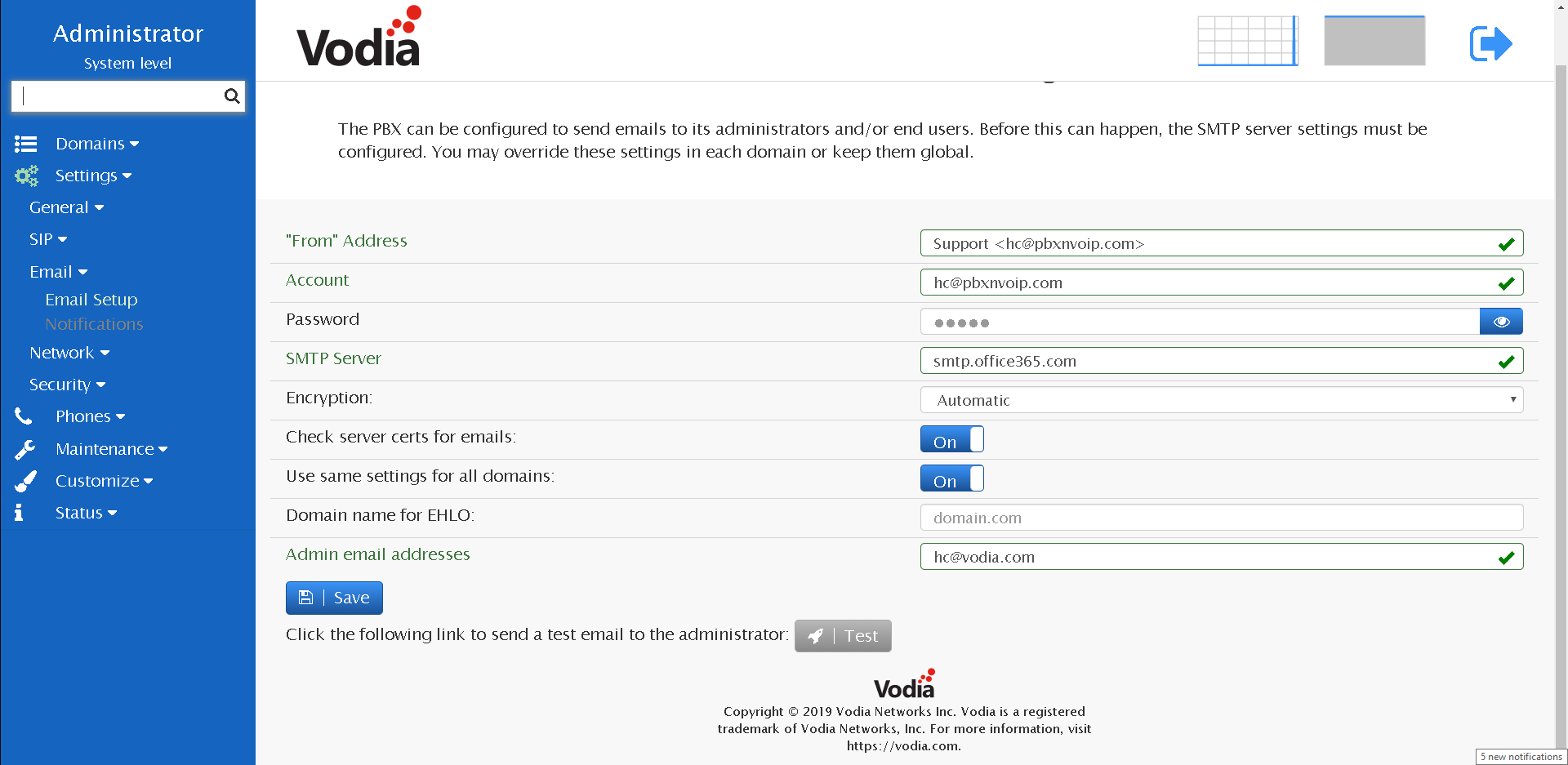 Zoiper RPS Setup
Login into Vodia
Under Admin System Level, scroll down to Phones -> Settings
Under (Provisioning Server Redirection)
Add your Public IP address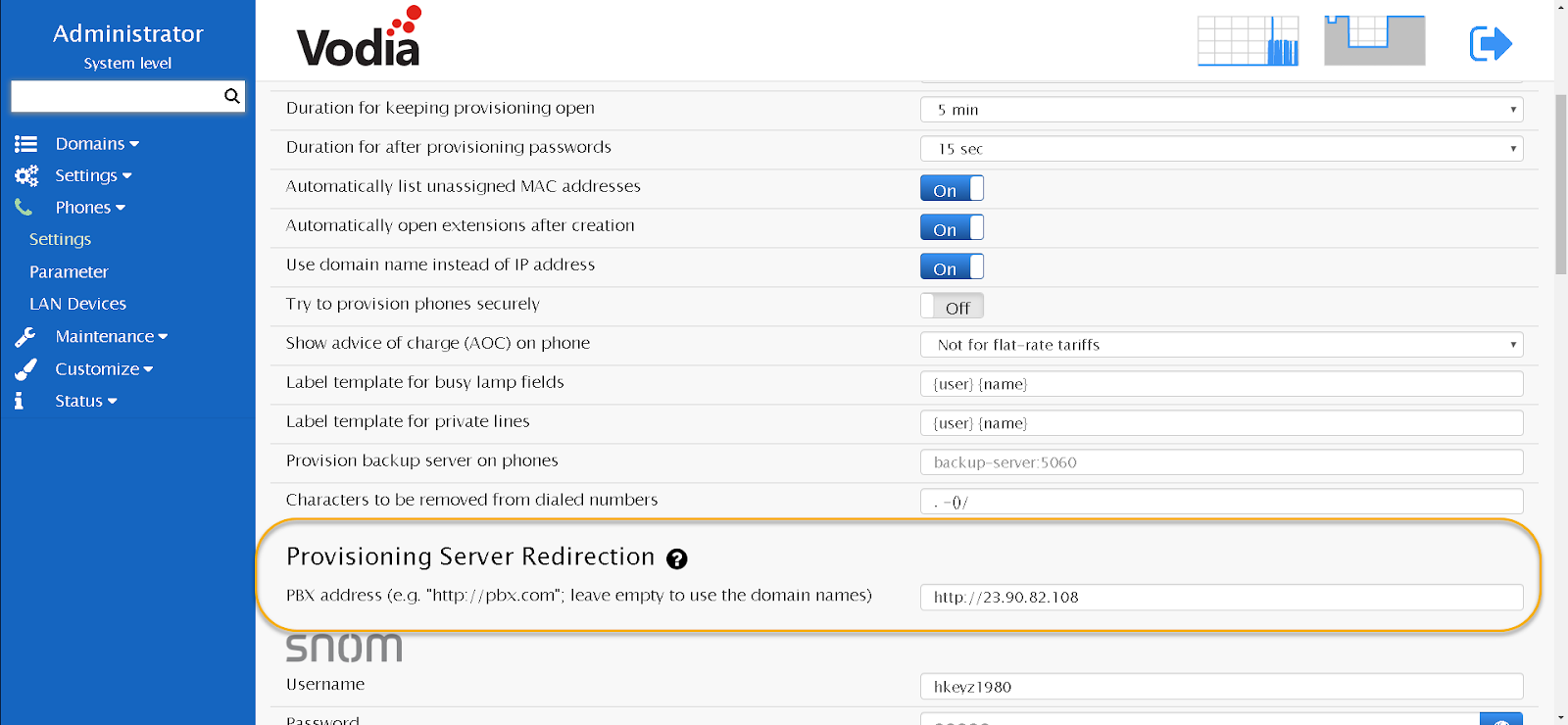 Activating QR Provisioning 
Under (Provisioning Server Redirection) 
Navigate to Zoiper Settings
Turn on (Enable Zoiper Provisioning)
Turn on (Include Install URL (SIP Password in URL is sent to the email in clear text)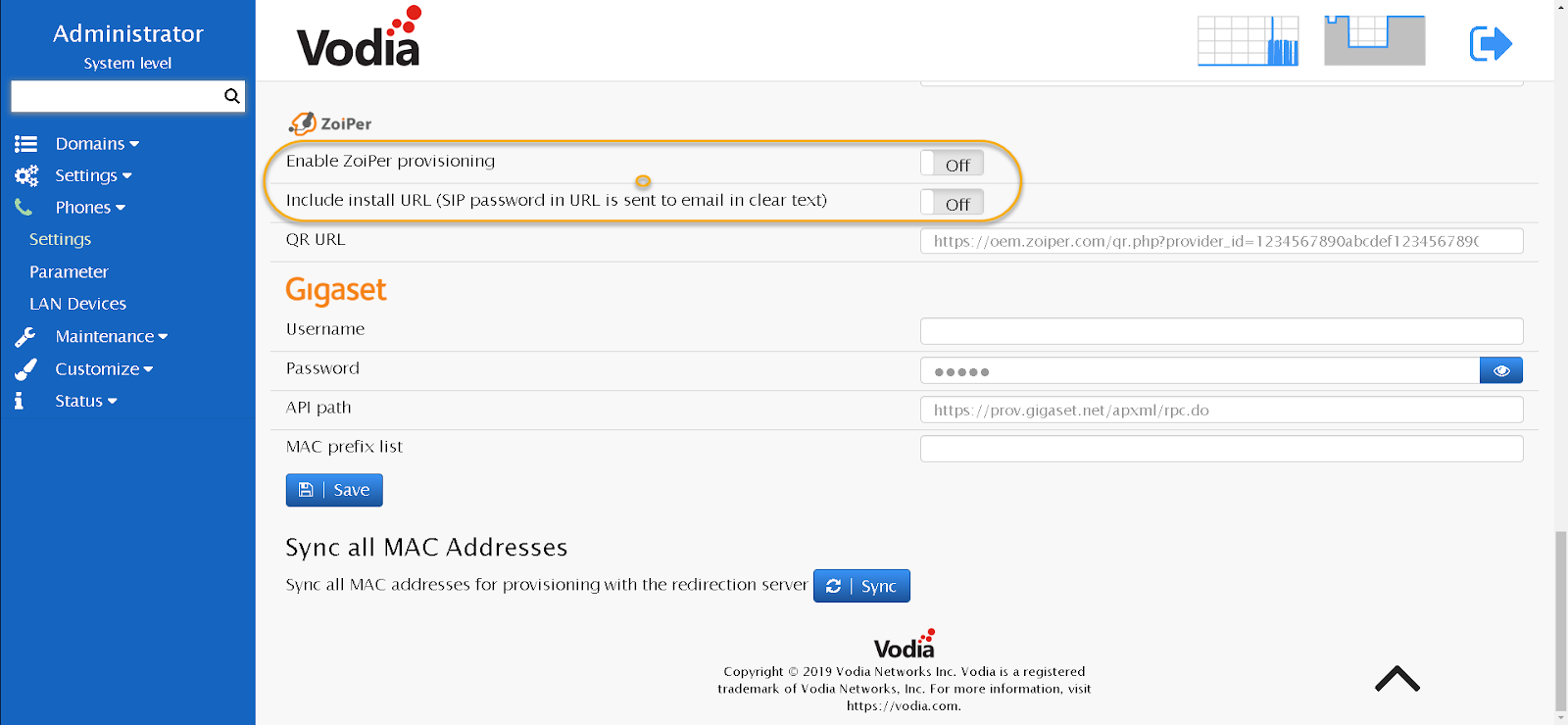 Initiate Zoiper QR Email
In Admin Domain level, choose an extension
Navigate to Provisioning Parameters
Click on Email QR Code
Sample Email From Vodia to the Subscriber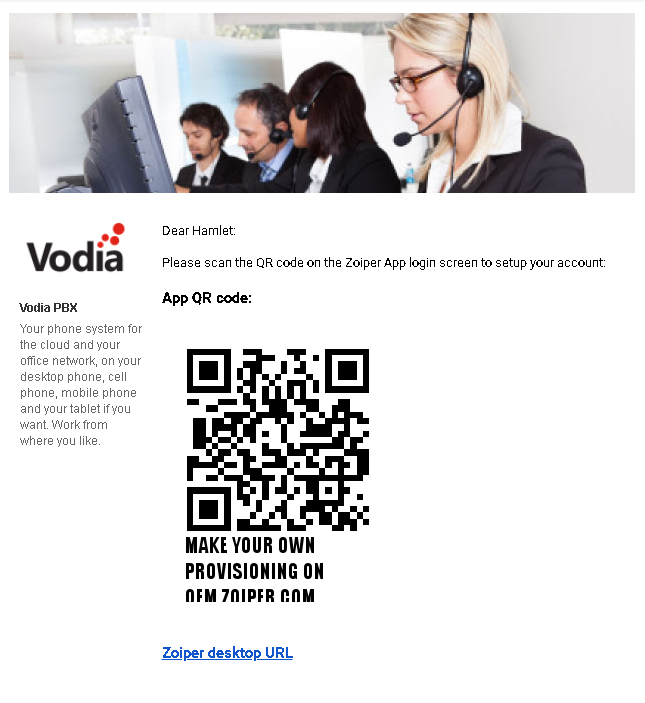 Downloading Zoiper
User will need to download the Zoiper app on their smartphone in order to scan the QR code. When the installation is complete, click on the (Login with a QR @ account setup)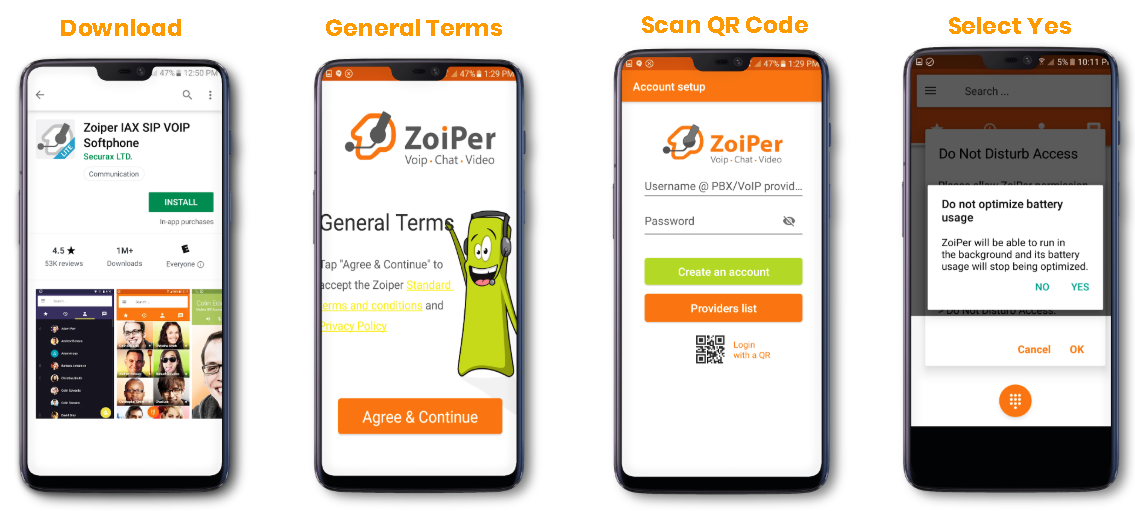 Other Softphone integration